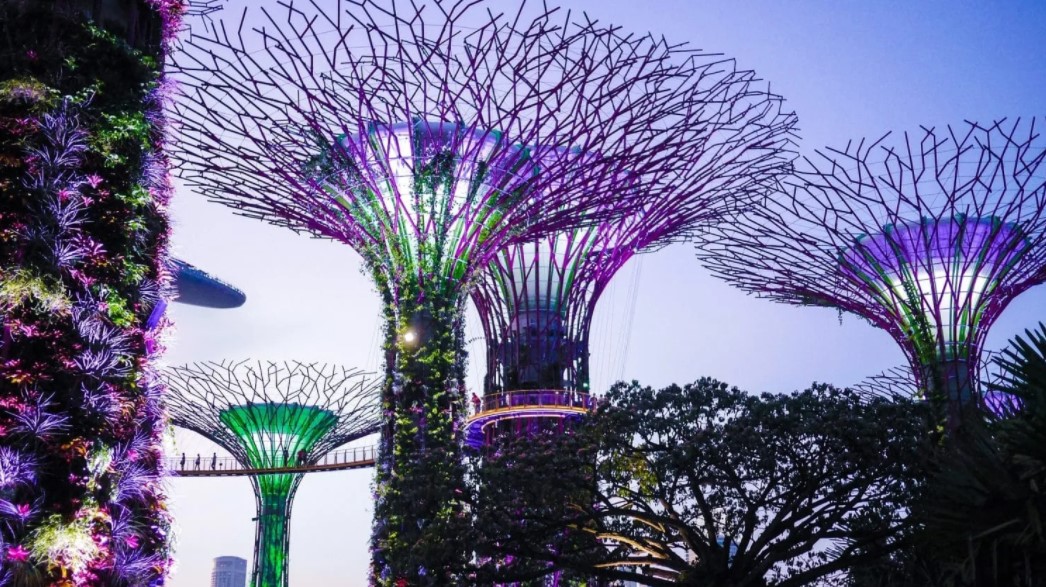 Singapore is indeed one of the tourist destinations from various parts of the world. In addition to having a neat city order, this country also has beautiful skyscrapers. The proof that Singapore is a modern developed country is the Gardens by the Bay. Have you heard of Garden by the Bay?
Gardens by The Bay has nearly 15 million plants with more than 158,000 plants growing to an area of 101 hectare. Garden by the Bay Singapore has also received numerous awards and the most prestigious is, Guinness World Record for the category of "Largest Greenhouse".
This experience will be a great thing, coupled with the ease of buyingsingapore/product/gardens-by-the-bay-5030931490063″> Gardens by the Bay Tickets that you can buy online, one of them through Traveloka!
While you're at Garden by the Bay Singapore, you shouldn't miss these places for photo hunting!
Cloud Forest at Gardens by the Bay is one of Singapore's most impressive attractions. This magnificent greenhouse-like glass dome can be seen from miles away and is just as stunning inside as it is from out. The large, climate-controlled dome has spiraling walkways and one of the world's tallest indoor waterfalls that rains down from over 30 meters above.
Singapore is a hot country year-round, so taking a visit here is more than just a great way to cool off. Thanks to air-conditioning, jets of cool vapor, and that refreshing waterfall, the temperatures inside Cloud Forest Singapore are kept low to replicate the moist, damp conditions found on misty tropical mountains from 900 to 2,700 meters above sea level.
Step into the Flower Dome and you'll be standing in awe of nature. Spectacular and innovative in design, it is one of the icons of Bay South Garden. The Flower Dome replicates the cool-dry climate of Mediterranean regions like South Africa, California and parts of Spain and Italy. Home to a collection of plants from deserts all over the world, it showcases the adaptations of plants to arid environments. Stop and smell the flowers in the colorful changing displays of the Flower Field, which reflects different seasons, festivals and themes.
Super trees are artificial structures that are shaped to resemble giant trees. This massive structure dominates the area of Gardens by the Bay and becomes an icon of the public park.
With a height that ranges between 25 meters and 50 meters, these trees can function as vertical gardens. The entire surface of the Super tree's stem is covered with vegetation. There are pockets containing unique and exotic fern plants, vines, orchids and a collection of bromeliad plants. According to Wikipedia, these trees are equipped with advanced technology that resembles the ecological function of a real tree.
You can fantasize like in the world of Alice the Wonderland. With a very beautiful floral decoration, combined with art and advanced technology, it feels like a dream.
Many ornamental flowers with bright colors decorate this indoor garden. You can play at Fantasy Theater and experience adventure with 4D ride attractions too.
Of the many photo spots that you should try, which one is your first choice to visit? Even if you're traveling, stick to the existing health protocols! There is no reason not to make Gardens by the Bay your holiday destination, let's go!
Related Posts