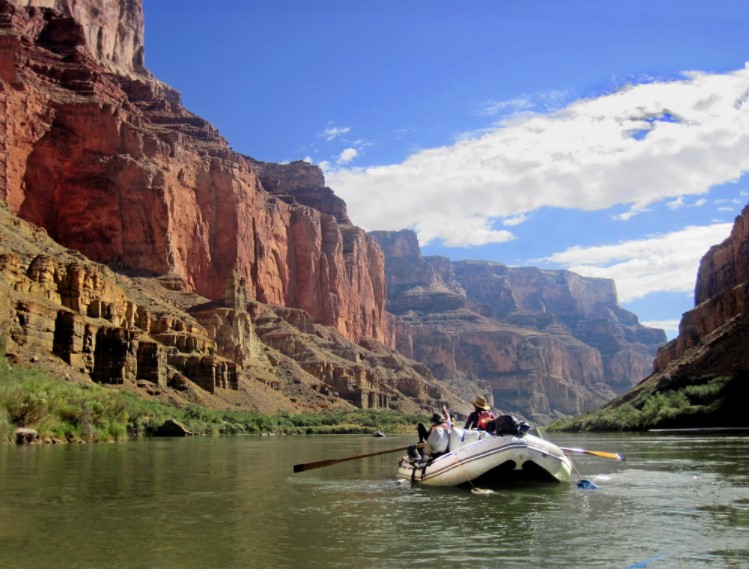 Amid all the astonishing natural beauty of the United States, the country's river systems have their own very special place. Exploration of America's rivers is intimately tied to the history and mythology of America. Think of that American icon, Huckleberry Finn, floating down the great Mississippi and you get a pretty good idea of how integral rivers are to America's identity. And for this reason, taking a river trip is one of the great adventures you can embark on.
If you are planning to go on a river trip, you can expect to experience a real communion with nature, a diverse array of terrains, and wildlife evolving and changing as you turn every bend. It is an unforgettable experience, but one that you should plan for carefully. Go in summer, be sure the weather is calm and, most importantly, bring along the essentials.
Getting There 
Unless you live within the vicinity of a great river, you are going to need to get to where you plan to set off. You can think of this as your home base. Considering that you will need to bring your water craft to the riverside, a car is actually an essential part of a river trip. The most important thing to remember here is that you are transporting a hefty craft on the roof of your car. Rollercam, a company specializing in tie-down straps for sporting and adventure holiday needs, say that if there is any jostling about when you hit the road, you could be in for disaster.
What To Bring 
So, with your land journey planned and your craft at the ready, it is time to pack the essential items for your river trip. Here are a few of the most important:
A River Map 
Quite simply, your smartphone will not cut it. There are many natural areas, such as canyons, where your phone signal is bound to desert you. Furthermore, the chances of your battery dying when you need it most, or even dropping your phone in the water, are simply too great. There are waterproof maps available for all of America's great rivers. 
Waterproofs 
And speaking of waterproof items to bring, this should naturally include your clothes. Waterproofs are necessary for adverse weather, but even on the calmest sunny day, you are bound to get wet. 
Fishing Rod 
Part of the river trip experience is stopping on the river bank and attempting to catch your dinner. However, do not neglect to bring food as well, as a fishing rod is certainly no substitute for that.
Binoculars
A large part of river tripping doesn't involve the river at all, instead taking in all the natural wonders you will float past and the wildlife you will encounter. You can expect these, however, to be at a distance so be sure to pack binoculars to experience them fully. 
A First-Aid Kit 
It is very important to plan for possible injury when taking a river trip. As mentioned, the unexpected can always occur and it really is essential to be prepared.
Food and Water (And Beer)
Of course, you are going to need to sustain yourself when you're out on the water or when you camp for the night on the riverbank. Be sure to be well-stocked and ensure that stock includes a few river-chilled beers to enjoy as you sit by the bank or calmly float downstream. 
Whether it is the great Colorado or the mighty Mississippi, a river trip is an American experience par excellence. Prepare well, and you can be sure you will be coming back to do it all over again.
Related Posts