Rome can entertain and surprise tourists every time with its many wonders. At the same time this city (as any other city) can become a bit too crowded and loud, and a much deserved break is needed. If this is what you are in search of then we have the solution. Keep reading for our list of activities and places within easy reach of Rome.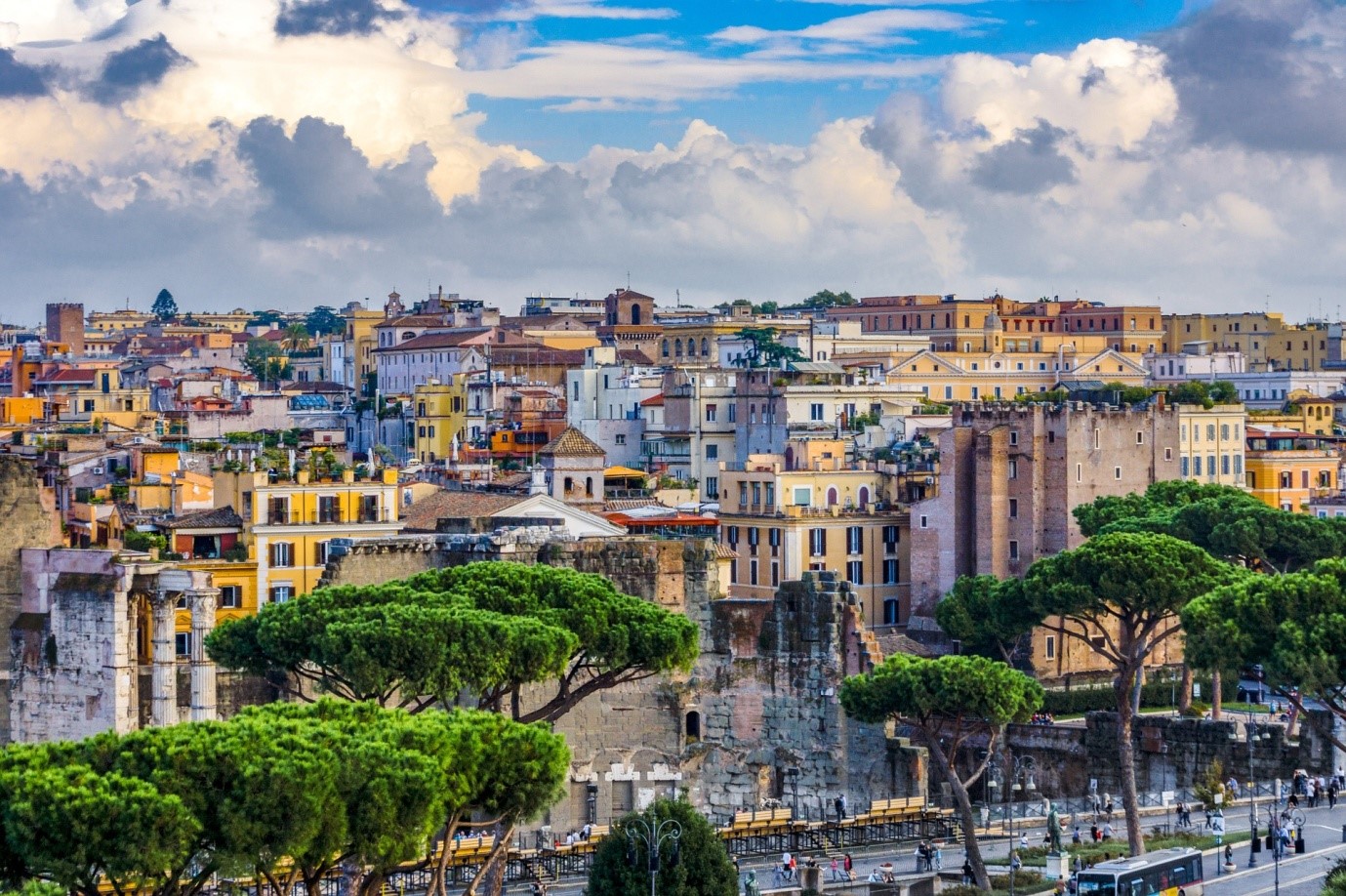 Assisi
Assisi is home to the patron saint of Italy, Francis of Assisi. Despite being destroyed by an earthquake in 1997, the city was rebuilt keeping its medieval style and charm intact. Located in Umbria, just 130 km from Rome, Assisi is a small town that can be visited in just a couple hours. When visiting make sure you stop by the Basilica di San Francesco, the Roman Temple and La Rocca – a fortress which boasts some of the most magical views of Assisi. 
Capri
Capri is a gorgeous and idyllic island, perfect for when your in desperate need of some fresh-air.  The best way to enjoy this island is staying overnight, so that you can enjoy both the peace and tranquility of the day and the fascinating and lively atmosphere of the evening. If you enjoy an adrenaline rush, we strongly recommend taking the "seggiovia", (chairlift) to the top of Capri's highest mountain, Monte Solaro. If you enjoy walking and sight-seeing, make sure you stop by the Church of San Michele in Anacapri, with it's exquisite floors depicting Eve and Adam's banishment from Heaven.
San Giuliano's necropolis
Located just 1 hour from Rome, you can find the Necropolis of Saint Giuliano. This Etruscan site dates back to the 7th century B.C, and is recognised for the unique tombs built by the Etruscans. These tombs evidence the impressive skills of the Etruscans, as well as the outstanding art, architecture, and aesthetic that made up the ancient civilisation.
Tivoli: Villa Gregoriana
A breath-taking park runs across the steep slopes that go down the valley in Tivoli: here you can catch sight of waterfalls, grottoes, paths and wooded parks. This is Villa Gregoriana in a nutshell. This complex of vegetation, commissioned by Pope Gregory XVI sits just outside of Rome.  A showcase of the complex and beauty of nature, this park is perfect for those looking to enjoy nature in peace and quiet. 
Ostia Antica
Ostia Antica is the largest archeological site within easy reach of Rome. We recommend spending the whole day on site exploring the fascinating ruins, imagining what life was like during Ancient Rome. 
Related Posts