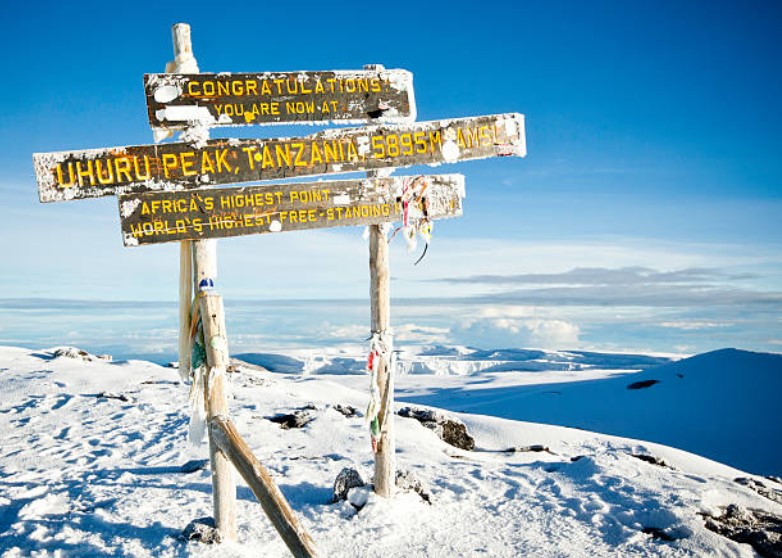 Image Source: kilimanjaro/">Pexels
Are you planning to take on Kilimanjaro, the highest peak in Africa? Keep reading to find out everything you need to know before hand to have a successful trip.
When trekking the mountain, you are surrounded by a beautiful setting including the wildlife of Africa and the natural diversity, making your hike that much better. Climbing Kilimanjaro is very tough so it is important to gain an understanding of it. There are many tips when it comes to trekking Kilimanjaro, but here are the top 5 you need to know.
Climb during the dry season
Even though you can climb all year round, it is recommended to climb between January to February, or between June to the end of October. By doing this you will avoid the rainy, muddy and stormy seasons which can make it more dangerous when climbing.
Choose your route carefully
There are seven routes that you can choose from when climbing Kilimanjaro, all ranging in different prices and lengths. For example, the Marangu route on Kilimanjaro is the cheapest and can take up to six days, whereas the Lemosho route can last from six to nine days.
The more days you spend when climbing Kilimanjaro, the more expensive it becomes. However, if you are not very confident when trekking at altitude, it is recommended to book a longer tour to allow yourself time to acclimatise.
The Tanzanian government require you to hire a local tour company. It is recommended to hire one in advance so you do not have any hassle whilst you are out there.
Make sure that the tour company you hire is licensed by Kilimanjaro National Park. Most people hire a team of crew members which include a lead guide, an assistant guide, a cook, and porters. Many tour companies also offer a safari at an extra cost, which is very popular.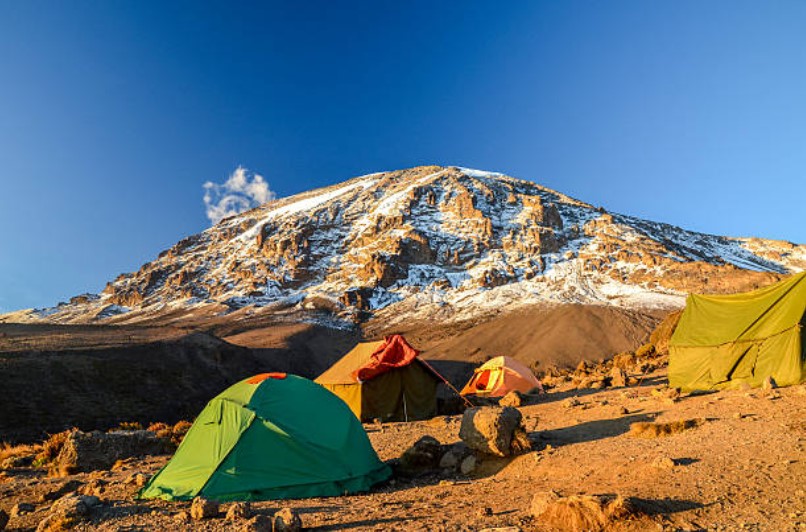 Tip the porters
When climbing Kilimanjaro, bring around £400 – £500 extra cash to tip the porters and the guides. It is expected, and everyone does it. The porters come from all around the country to work on Kilimanjaro and use the money they make to support their families.
Save plenty of money for this trip
Climbing Kilimanjaro is expensive and this is without even thinking about flights. Tour guide packages range in different prices depending on which routes and company you use. There won't be a much cheaper deal than £1,000 and it's not unheard of to spend around £3,000 or even more when booking.
It is also recommended that you find a place to stay in a nearby town before and after climbing the mountain. Remember to change the money you are going to spend whilst you are there to Tanzanian shillings.
As previously mentioned above, many tour companies also offer a safari through the famous Ngorongoro Crater and the Serengeti, this can cost around £1,000 or more extra. So, if all of this interests you, don't expect it to be cheap!
If you are planning to climb the mountain, don't forget these 5 important things beforehand. Remember to stay safe, respect everyone you are with and most of all, don't forget to have fun on your once in a lifetime adventure!
Related Posts