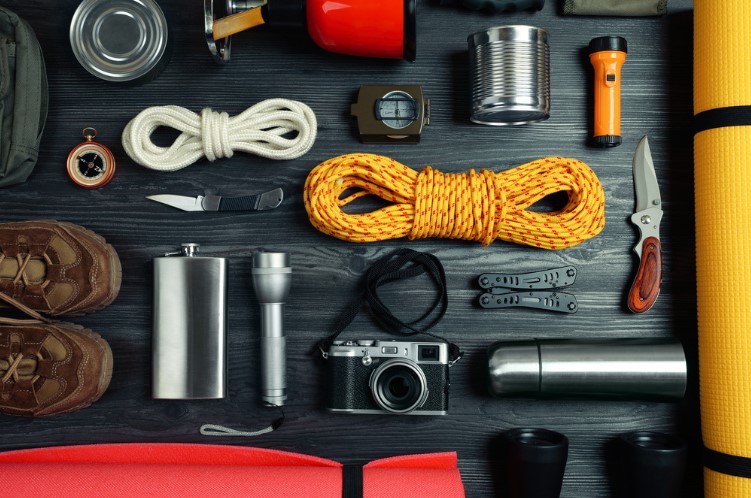 Knowing how to survive the wild is essential if you want to go survival camping, but any camper can be unlucky enough to have to use the nature around them just to stay alive until help comes along. Hopefully, you will never find yourself in this situation, but if it comes along knowing what to do could just save your life. 
At risk of things getting morbid though, we'll proceed with advice on the activity of survival camping and how to succeed at it. If this is something you would like to try, it's worth pointing out that it can be done without any real risk to life. The trick is to have a contingency plan or a "lifeline" in place if things go properly pear shaped, but to survive thereafter as if you were an adventurer in a sink-or-swim type of situation. It will not be comfortable, but comfort isn't the point of survival camping. It will be thrilling though. 
What is Survival Camping?
But what is survival camping really, and what does it involve? Well, the first and most important thing to note is that it takes a higher level of skill than ordinary camping, and it is the discipline of camping as if there weren't any means of saving your skin when you can't get what you need to survive from the surrounding nature. 
Accordingly, if you find yourself securing the buckle tie down straps for the bike on the roof of your car, then you're already doing it wrong. When your survival camping, there isn't any bike or car. Survival camping can take many forms, but it is perhaps best described as living in the wilderness for an extended period of time and with minimal camping gear. 
Rollercam, a company specializing in cam buckle tie down straps, say that survival camping is meant to simulate being in an actual survival situation. So, you might find yourself foraging for food, navigating off the trail, and sleeping rough for an extended period. If that doesn't sound like your idea of fun, then it really isn't for you. 
Survival Camping Tips 
Here follows some basic tips to get you started in your journey towards becoming a survival camper:
Bring the Right Gear
But wait, isn't survival camping supposed to be camping without gear? Well, not quite. You can bring what are usually considered survival items – a knife or multi-tool, a compass, fire starters (but not a stove!), and a first aid kit, things like that.
Set an Emergency Contact 
If you go off grid for a prolonged period of time, you should have somebody back in civilization who can start the rescue process if you go missing. 
Learn to Hunt or Forage 
Foraging is easier (though it depends where you are), but you might also like to learn how to catch your dinner too, whether that be fish or meat. Without this element, you are not really survival camping. 
Get Familiar with First Aid 
Since survival camping is mostly about surviving the worst-case scenario, you should learn how to use that first aid kit that you have, which is almost as important as learning to avoid having to use it. 
Know to Start a Fire and Create Shelter 
Proper survival camping doesn't usually involve a tent, and you should learn how to construct a makeshift home for yourself as well as how to start the fire that will heat it. 
As you can no doubt tell, survival camping can be tough work. For those that are up for it, however, it can be one of the most invigorating and edifying experiences they will ever engage in.
Related Posts