Rome can entertain and surprise tourists every time with its wonders. However, sometimes having a break from its crowdedness could be a good idea and give you some peaceful time to relax. If this is what you are looking for, you will find this list of places within easy reach from Rome quite useful.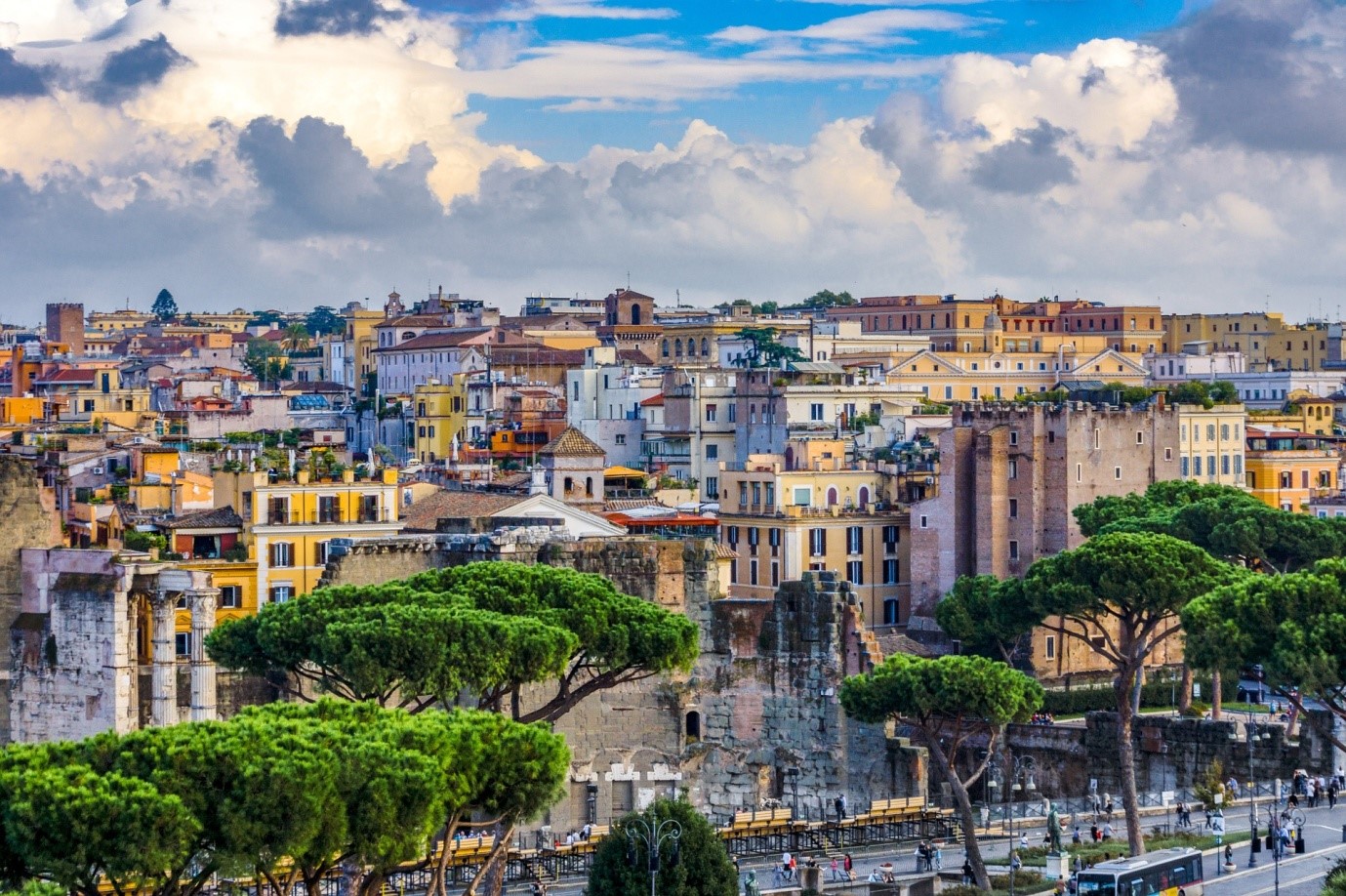 Assisi
Assisi is the home of Italy's patron saint and has been rebuilt after an earthquake in 1997. However, it managed to keep its medieval style almost intact. Located in Umbria, 130 km far from Rome, it is a small town that can be visited in just a few hours. However, during your stay you cannot miss the Basilica di San Francesco, the Roman Temple and La Rocca, a ruined fortress whose top can be reached to observe Assisi in its entirety.
Capri
Capri is simply gorgeous and is perfect for a change if you have already visited Rome. The best way to enjoy this island is probably to stay overnight, so that you can enjoy the peace of the day and the fascinating atmosphere of the evening. If you like adrenaline, we strongly suggest you to take the "seggiovia", a chairlift ride that will bring you to the top of Capri's highest mountain: Monte Solaro. If you enjoy spending time walking and looking around do not miss San Michele Church and its beautiful floor showing Eve and Adam's banishment from Heaven.
San Giuliano's necropolis
Located just 1 hour far Rome, this necropolis that now looks like a wood dates back to the 7th century b.C. and its main attractions are the tombs built by the etruscans, evidence of their impressive skills and qualities. They are, in fact, an outstanding work of urbanistic, art, architecture, aesthetic and symbolism and they are absolutely worth a visit.
Tivoli: Villa Gregoriana
Gorgeous vegetation growing on the steep slopes that go down the valley in Tivoli. This is Villa Gregoriana in a nutshell, which existence is due to the river Ariene that passes close the town of Tivoli. Villa Gregoriana is a tremendous showcase of nature, with evocative colours and suggestive sounds that are perfect for who is looking for a quiet time.
Ostia Antica Ostia Antica is the largest archeological site within easy reach of Rome and it gives a very good idea of an old Roman city. In fact, its ruins are extremely fascinating and it is worth it to take all the time possible to explore them, in order to imagine how life could be in ancient Rome.