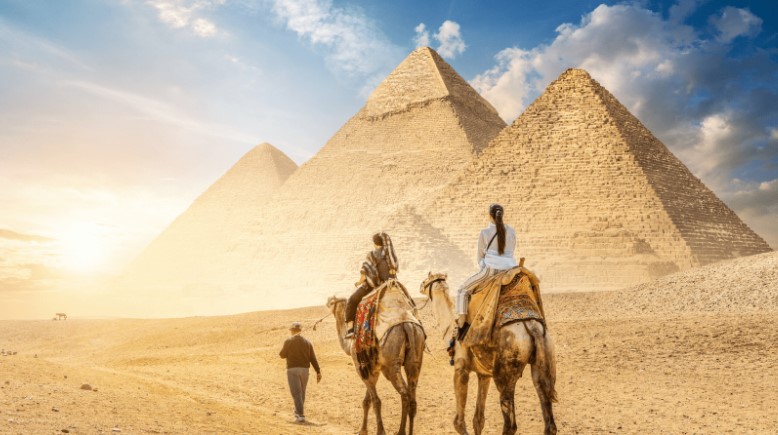 Embarking on Christian tours of Egypt, Israel, and Jordan is a remarkable opportunity to walk in the footsteps of biblical figures, explore sacred sites, and deepen your faith. These ancient lands hold immense spiritual significance for Christians, with a rich tapestry of historical and religious treasures waiting to be discovered. In this blog, we'll delve into the captivating reasons why you should consider embarking on Christian tours of Egypt, Israel, and Jordan. 
Deepen Your Connection to Biblical History
The lands of Egypt, Israel, and Jordan are genuine living history books, with a multitude of biblical sites that have witnessed the tales of prophets, disciples, and the life of Jesus Christ himself. By walking in their footsteps, you'll forge a profound connection to the stories that have shaped your faith. From standing at the base of Mount Sinai to visiting the Churches in Jerusalem, every step will bring you closer to the roots of Christianity.
Experience the Magnificence of Ancient Biblical Sites
Imagine witnessing the grandeur of the Pyramids of Giza, exploring the ancient city of Petra, or standing atop the Mount of Beatitudes where Jesus delivered the Sermon on the Mount. These are just a few examples of the awe-inspiring biblical sites you can visit during a Christian tour of Egypt, Israel, and Jordan. The chance to see these remarkable places firsthand, to touch the stones that have witnessed miracles and prayers, is an experience that will leave an everlasting imprint on your soul.
Connect with a Vibrant Faith Community
Embarking on Christian tours of Israel and Egypt provides a unique opportunity to connect with like-minded individuals who share your faith and love for Jesus Christ. You'll have the chance to meet fellow travelers from around the world, forming deep bonds and friendships along the way. Together, you'll worship, pray, and engage in meaningful discussions, creating a sense of community and belonging that will enrich your spiritual journey.
Gain Insight from Knowledgeable Guides
Christian tours of Egypt, Israel, and Jordan are led by knowledgeable guides who possess a deep understanding of biblical history and the cultural significance of each site. These experts will provide valuable insights, share captivating stories, and answer your questions, enhancing your understanding and appreciation of the places you visit. Their guidance will help you navigate the intricate tapestry of historical and religious nuances, providing a deeper context to your spiritual encounters.
Make Lifelong Memories
A Christian tour of Egypt, Israel, and Jordan is not just a pilgrimage; it's a transformative experience that will create lifelong memories, and every moment will be etched in your heart. You'll have the chance to participate in prayer services, attend masses at significant churches, and partake in unique cultural experiences, all of which will weave together to create cherished memories that you'll carry with you long after the tour concludes.
Wrapping Up
Embarking on a Christian tour of Egypt, Israel, and Jordan is a remarkable journey that promises to deepen your connection to biblical history, enrich your faith, and create lasting memories. As you explore the ancient lands that bear witness to the foundations of Christianity, you'll find yourself walking alongside the spiritual giants of the past, gaining insight and inspiration from their stories. Whether you're planning a Christian tour to trace the path of Jesus or the footsteps of Paul tour 2024, this immersive experience will leave an indelible mark on your spiritual life.
Related Posts