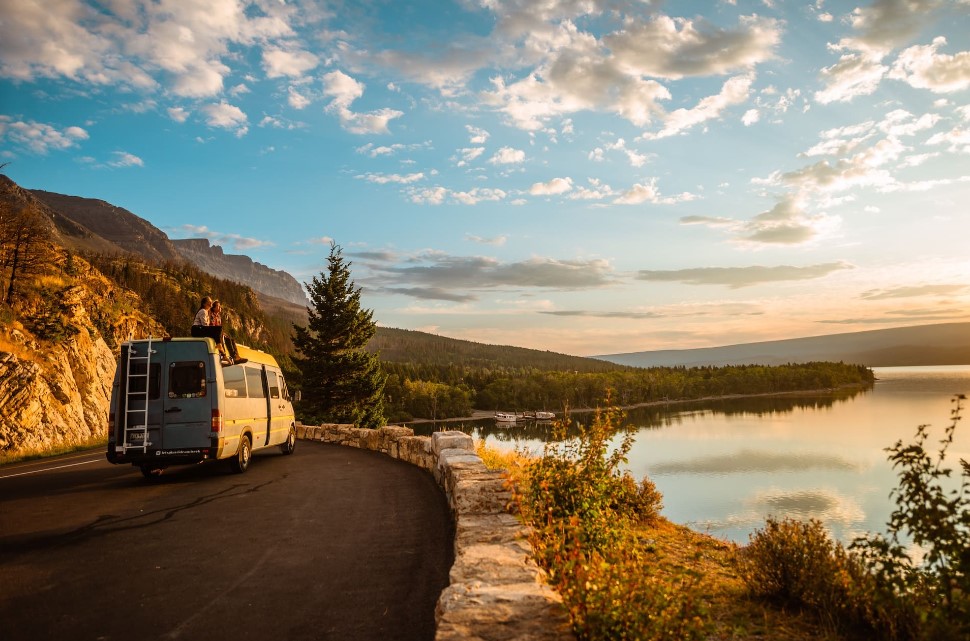 Embarking on a journey across the seas to explore America's vast and diverse landscapes is a dream for many adventure enthusiasts. Among the myriad of ways to experience the beauty of the United States, camping stands out as an authentic and immersive option. In this blog post, we'll delve into the thrill of traveling overseas to America for a camping adventure, focusing on the unique experience of shipping a campervan for the trip.
Camping in America
America boasts a stunning array of natural wonders, from the towering peaks of the Rocky Mountains to the serene beauty of the Great Smoky Mountains. Camping in the U.S. allows travelers to connect with nature in an exhilarating and grounding way. Whether you pitch a tent in a national park, set up camp by a tranquil lake, or explore the vast deserts of the Southwest, the camping options are as diverse as the landscapes themselves.
Why Travel Overseas for Camping?
For international travelers, the allure of American camping lies in the sheer variety of environments that can be explored within a single country. From the lush forests of the Pacific Northwest to the sun-soaked beaches of Florida, camping in America offers an unmatched range of experiences. Additionally, the United States' well-maintained campgrounds and extensive trail networks make it an accessible destination for novice and seasoned campers.
Shipping a Campervan
For those seeking the ultimate camping experience, bringing a campervan from overseas can elevate the journey to a whole new level. Shipping a campervan to America allows travelers to have a home on wheels, providing both comfort and convenience as they traverse the country's diverse landscapes.
Shipping a campervan overseas might seem daunting, but it can be a seamless process with careful planning. Start by researching reputable shipping companies that specialize in vehicle transport. Ensure that your campervan complies with U.S. regulations and emissions standards to avoid any issues upon arrival.
Once you've selected a shipping company, coordinate the logistics, including drop-off points, shipping routes, and estimated arrival times. Be prepared for customs procedures, which may involve providing necessary documentation and paying import duties.
Benefits of Traveling in a Campervan
Having a campervan at your disposal opens up a world of possibilities. It serves as both transportation and accommodation, allowing you to venture off the beaten path and discover hidden gems that may be inaccessible with other forms of travel. The flexibility of a campervan enables you to tailor your itinerary to your preferences, providing the freedom to stay in one place or move on to the next adventure at your own pace.
Advice for an Epic Campervan Adventure
Research the regions you want to explore and plan your route accordingly. Consider factors such as weather, terrain, and attractions along the way. While a campervan provides ample storage, it's essential to pack efficiently. Prioritize the essentials, including camping gear, clothing for various climates, and cooking supplies. One of the joys of campervan travel is the ability to be spontaneous. If you stumble upon a breathtaking vista or a charming town, don't hesitate to veer off your planned route and explore.
Conclusion
Traveling overseas to America for a camping adventure is a decision that promises unforgettable experiences and a deep connection with the natural world. Adding the element of a campervan elevates the journey, providing a comfortable and flexible means of exploration. Whether pitching a tent under the stars or cruising along scenic highways in your home on wheels, camping in America is an adventure that beckons those with a wanderlust spirit.
Related Posts